Sandwell Aquatic Centre 
We were challenged by one of our fantastic clients to assist with the glazing of the new Sandwell Aquatic Centre, which will hold the diving and swimming competitions for the 2022 Commonwealth Games.
This state of the art swimming centre held multiple challenges for the glass installation due to varying ground levels, large soffits and high level screens.
We utilised an array of cranes, from the Maeda MC285 for a recessed ground level screen, through to our Klaas TC30 trailer crane for the high level corner stairwell screens.
Our Maeda LC785 also came in handy for some areas with challenging slopes where we had to pick and carry the glass panels from a level storage area, and install.
Our trusty Maeda MC305 was used with its searcher hook for the poolside screens, which were directly under a large soffit at 9m high.
We also used our Maeda MC285 electric model for a couple of internal screens without any issues of fumes.
The greatest challenge for us were the large high level screens looking out from the leisure areas over the pool. We had to manoeuvre our Maeda MC405 into position alongside the pool to reach the glass panels at 12m high. The crane had less than 50mm each side of the outrigger mats between the wall and the pool edge, so careful operation was needed.
The highest glass panels were at 22m. Not only a challenge at this height, but they were also shaped units, and installed directly under a soffit. We chose to use a Manitou Roto with a 4m fly jib attachment for these panels, as it gave us close control for the install.
We didn't only do the glass on site!
Our Maeda MC305 assisted with installing the handrails on the diving boards, and they were very high at the top!
Once the Commonwealth games has finished there will be some remedial work for the centre to be used as a legacy for the local community.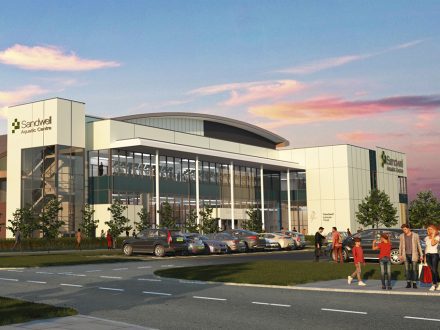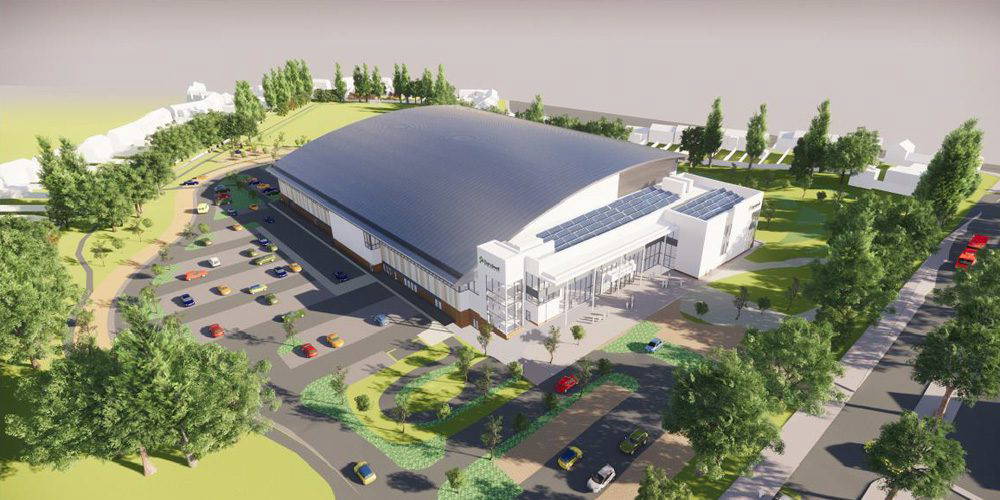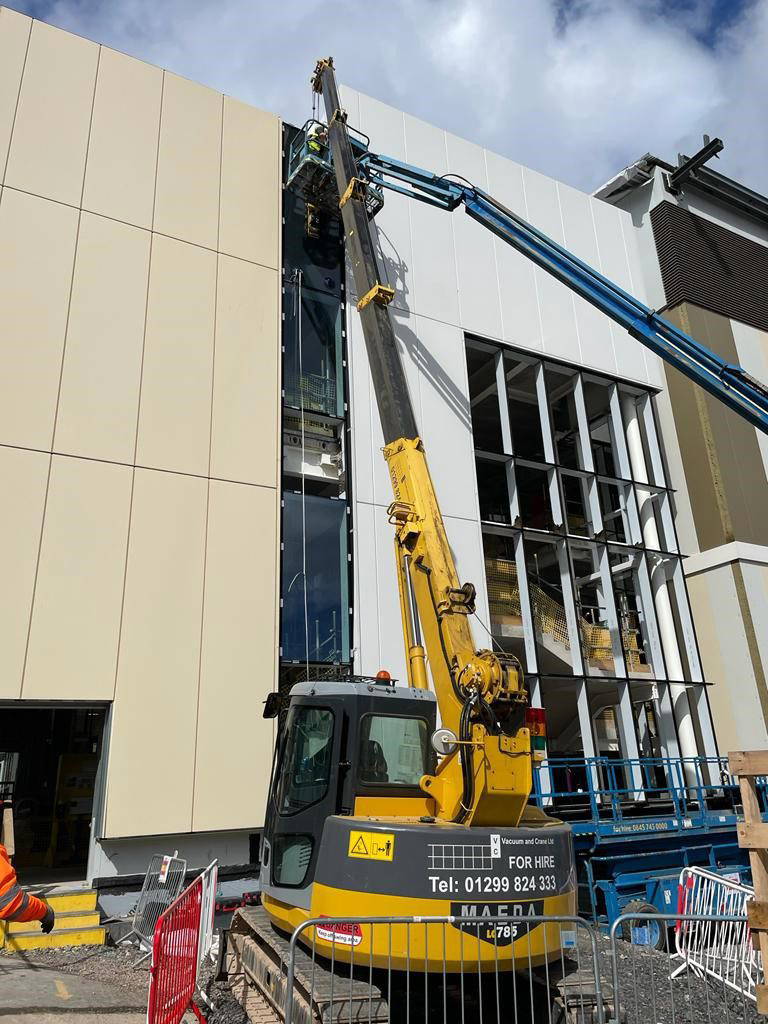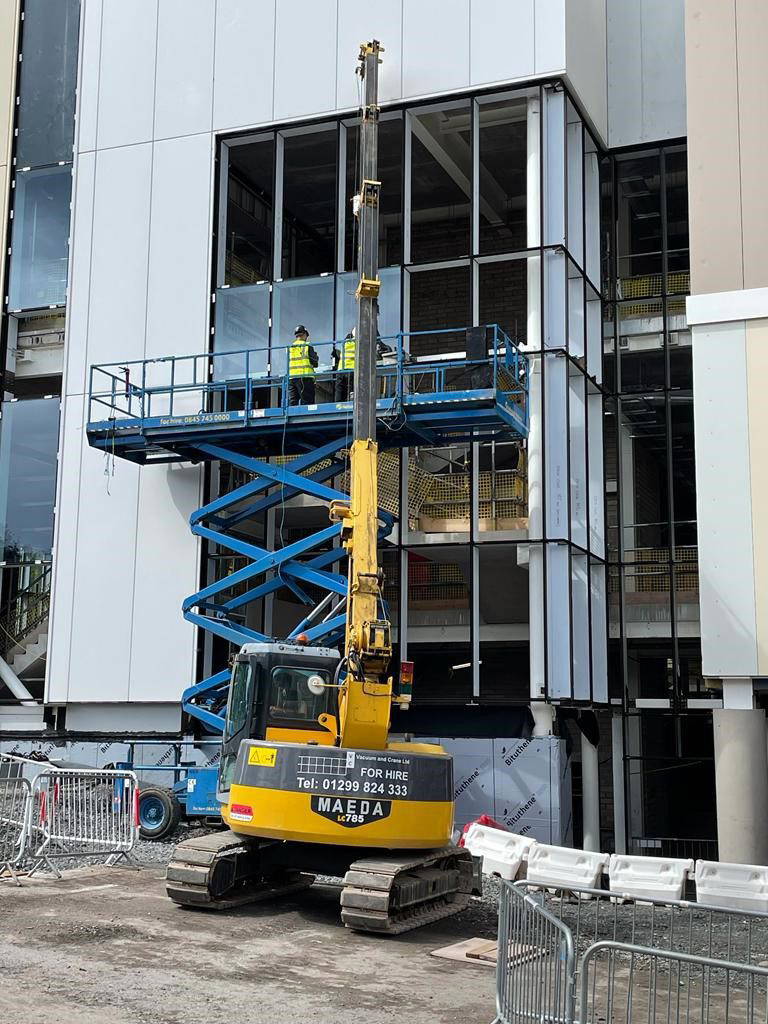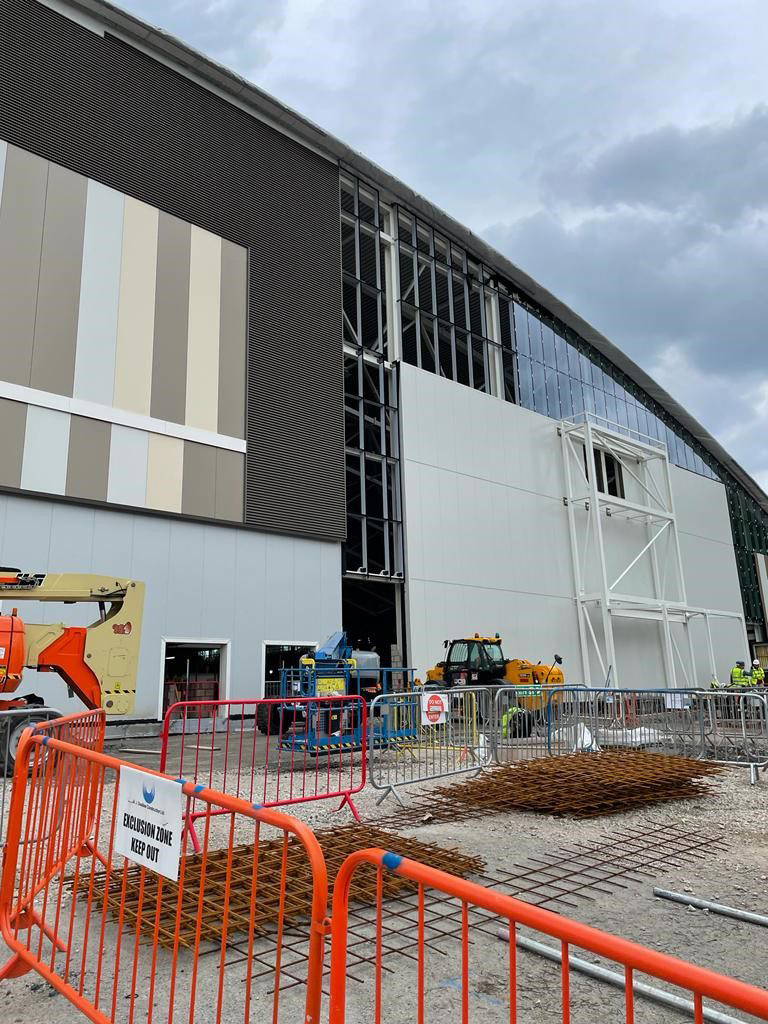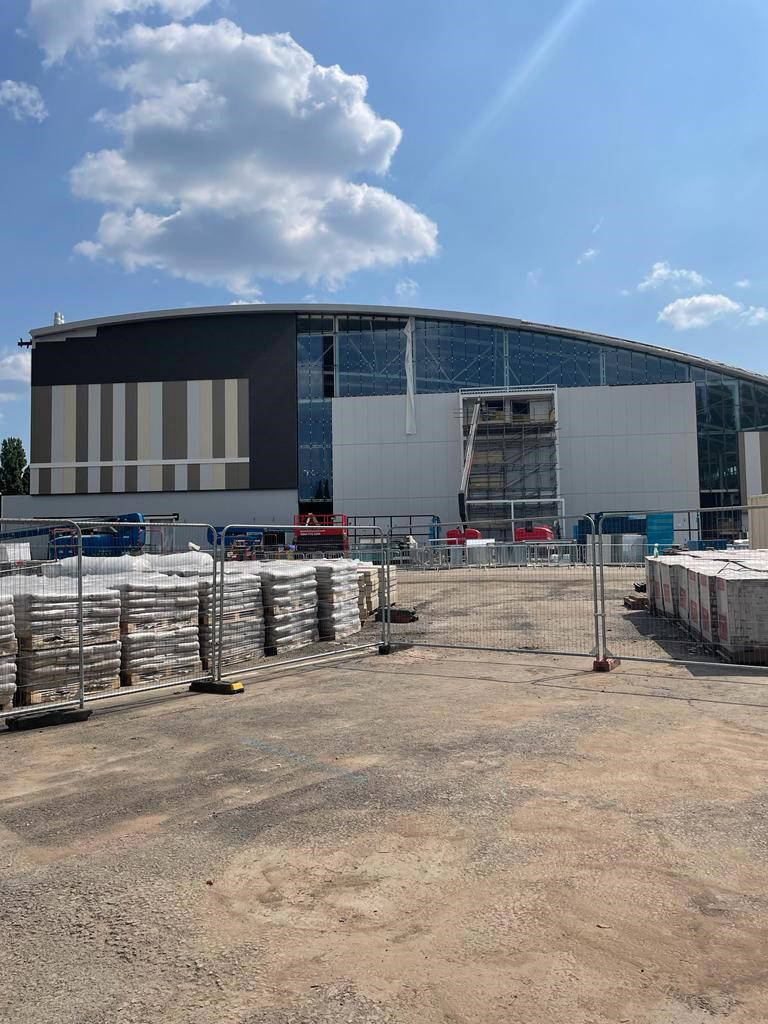 Location
Unit 7, Wilden Industrial Estate Stourport -On – Severn Worcestershire DY13 9JY United Kingdom Tel: +44(0) 1299 824333 Fax: +44(0) 1299 382 200
info@vacuumandcrane.co.uk